Welcome to Hampton District One.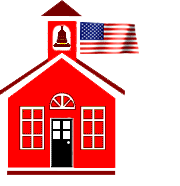 Hampton One Schools and Offices
will be closed on Monday, January 15th in observance of Martin Luther King Holiday.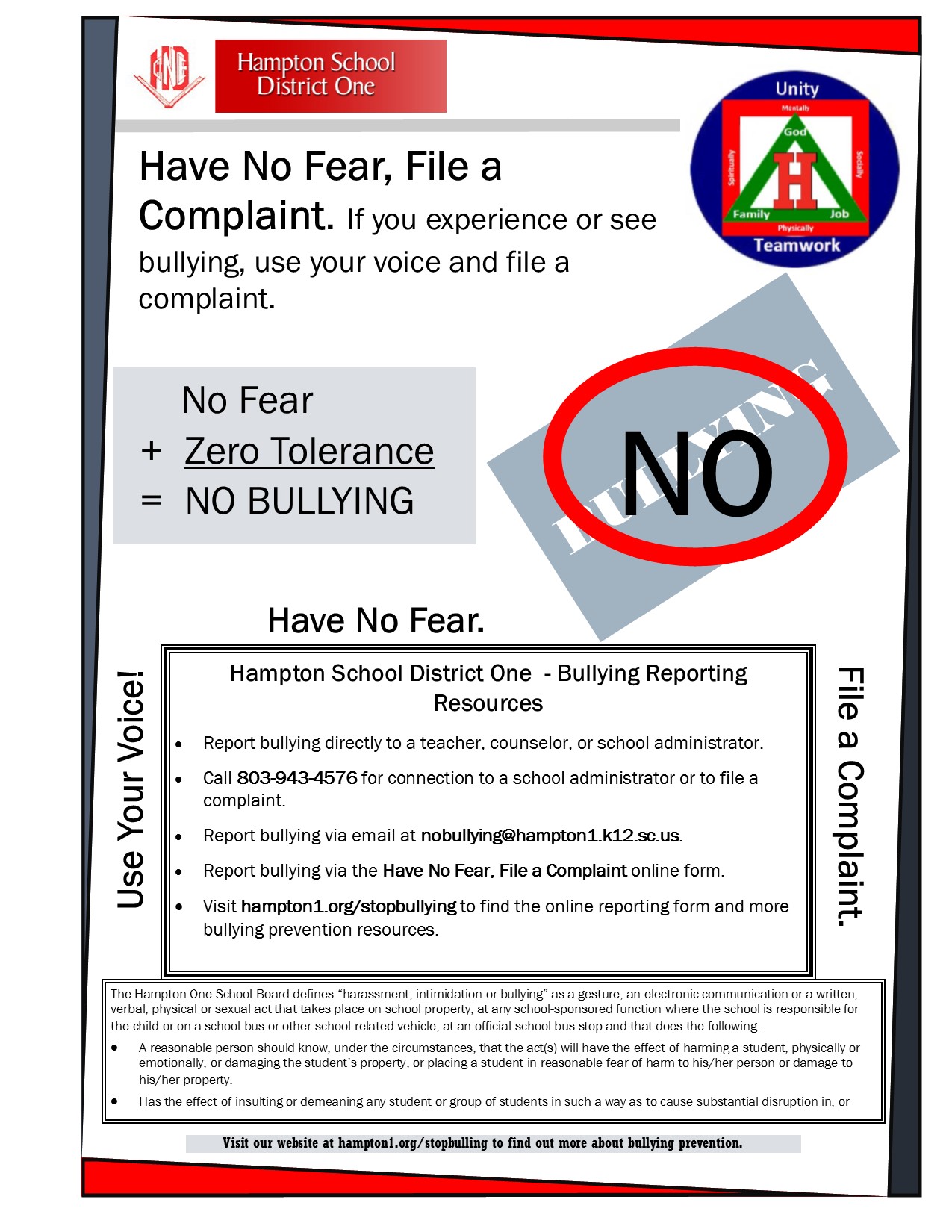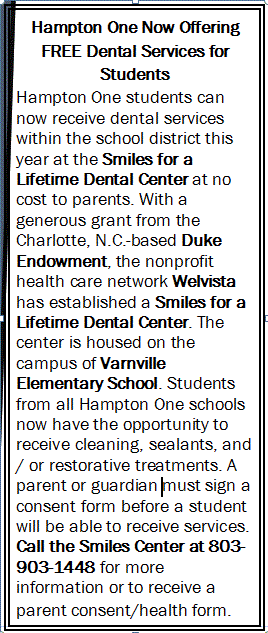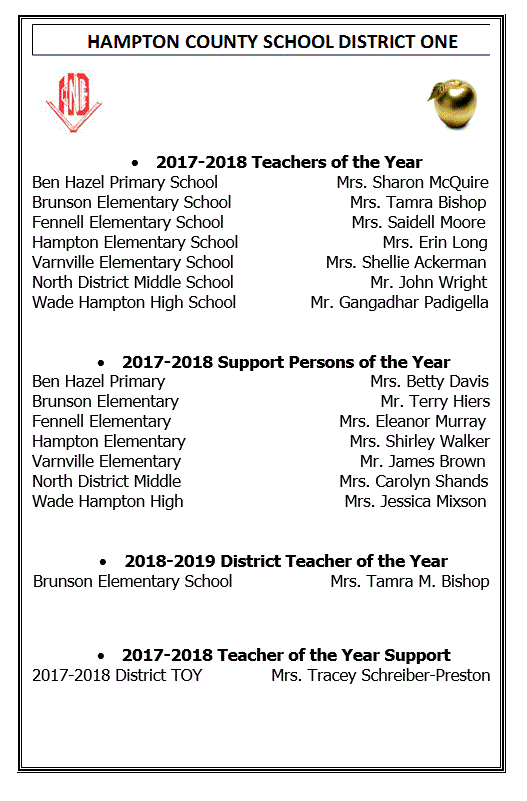 If you would like to subscribe to our weekly Superintendent's Friday Report
please send an email to hd1fridayreport-join@hampton1.k12.sc.us
Parents click here for information on the PowerSchool Parent Portal.
The Parent Portal will give you information on your student's grades and attendance.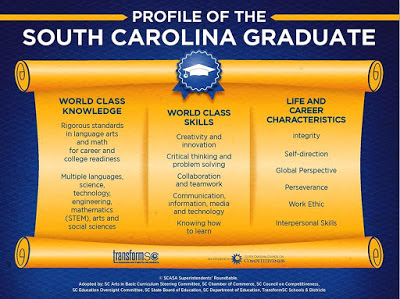 Check out the WHHS Automotive Program Update PDF
(Click the link above)